Specializing in therapy for abuse and trauma, EMDR therapy, LGBTQ* and sexuality counseling, and immigration psychological evaluations
Essential Dialogues, LLC was founded by
Dr. Shaayestah Merchant.
Dr. Merchant is licensed as a clinical psychologist in Colorado (CO License PSY 3517). She has been providing clients safe spaces to grow, heal, achieve their goals, and realize their authentic selves for several years.
Dr. Merchant was born and raised in Mumbai, India and moved to Denver, Colorado over a decade ago. Her experiences in India and in the United States have had a powerful influence on her philosophy and understanding of health and well-being.
Why "Essential Dialogues"?
Essential Dialogues was founded on the premise that authentically connecting with yourself and others is necessary to make and maintain any effective change in your life. This connection with self and others often requires us to have crucial conversations about your history, experiences, goals, values, and fears. Dr. Merchant specializes in assisting you to have those "essential dialogues" that will ultimately lead to the change you desire.
Each one of us has the capacity and resources within us to thrive and live our lives in accordance with what we value most. Dr. Merchant has learned from her clients and through her experiences over the years as a clinician, woman of color, student, supervisor, immigrant, advocate for underserved communities, etc. that there is no one way to understand and deal with life's tough issues. She recognizes that no matter her expertise and education each one of us is an expert on our own life. In keeping with this, Dr. Merchant is fully committed to working with all her clients in a curious, respectful and collaborative fashion emphasizing safety and empowerment.
Check out what clients have said about their experiences at Essential Dialogues here.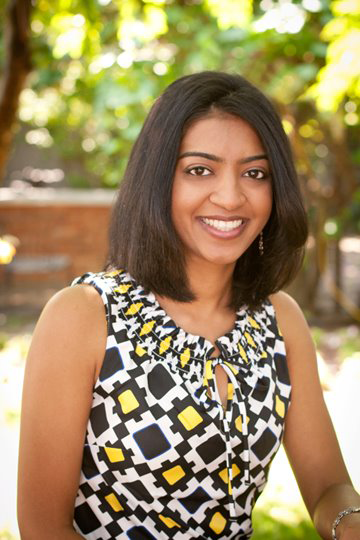 Passions and Specialities:
Dr. Merchant has gained a wealth of clinical experience in the past 10 years in a variety of settings. She has supported patients in the public hospital system in Mumbai, India, along with the Denver VA, community mental health and non-profit systems in Colorado. Over the years Dr. Merchant has realized her passion for and commitment to working in a few select areas. As such her specialties and practice areas include:
Trauma (physical, sexual, and emotional) and its treatment including Eye Movement Desensitization Reprocessing (EMDR)
Working with spouses and loved ones of survivors of trauma
Therapy with immigrant communities and immigration psychological evaluations
Identity affirming therapy for gender and sexual minorities including GLBT Muslims
Supporting entrepreneurs and start-up founders with personal and professional growth
Working with organizations and individuals in high stress professions to achieve wellness and work-life balance
Depression and Anxiety
Life transitions and phase of life issues
The nitty-gritties:
Dr. Merchant obtained her Masters degree from the University of Mumbai, India and her Doctoral degree from the University of Denver. She is a member of the American Psychological Association, Asian American Psychological Association, and the American Academy of Experts in Traumatic Stress. Dr. Merchant is a sought after speaker, trainer, and expert witness on topics such as Trauma, Neurobiology of Trauma and Wellness, Work-Life Balance, Compassion Fatigue, Clinical Interviewing and Assessment, Refugee and Asylee Mental Health, and Culturally Competent Treatment. She has worked with various organizations including:
Colorado Organization for Victim Assistance
Denver District Attorney Special Programs Unit
Colorado Providers for Integration Network
University of Denver, Graduate School of Professional Psychology
Metropolitan State University, Denver
Phoenix Center, Auraria Campus, Denver
Mental Health Center of Denver
The Blue Bench (formerly the Rape Assistance and Awareness Program)
Want to learn more about how we can work together? Just call 720-295-8067 or get in touch here.
For over a year, I met with Dr. Merchant and found it incredibly easy to speak honestly and candidly with her. Therapy, however, was anything but easy. Her objectivity, kindness and candor helped me to adjust some of the self-defeating, negative mantras that lived in my head. She was quick to identify my lack of self-compassion as well as, other core issue that were holding me back. I used the time in between sessions to reflect on our conversations and journal about them. This helped to give me some clarity and reassured old patterns of doubt and uncertainty. Surprisingly, this made me look forward to our visits even though the context of our talks were often painful and difficult to discuss. I am forever grateful for Dr. Merchant's professionalism and obvious commitment to my well-being.

- Satisified Client,

Denver
Call Us Today